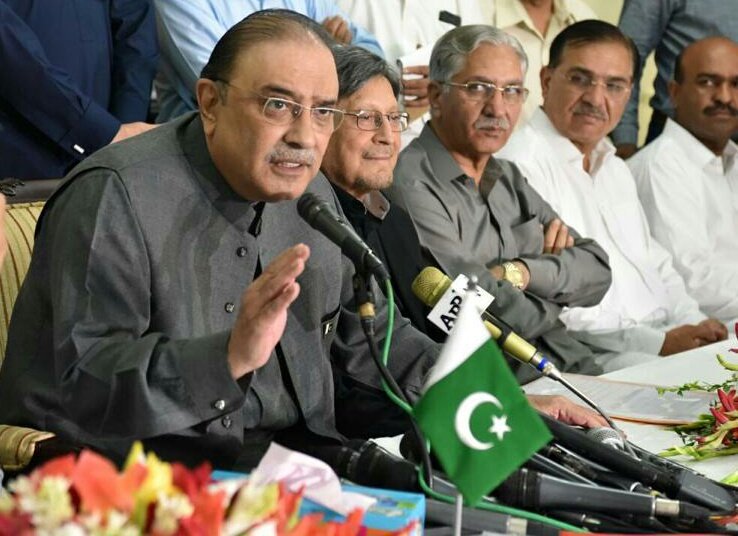 Says extremist mindset is worst enemy of state and society
Islamabad September 5, 2017; On the eve of Defence Day falling on Wednesday September 6 former President Asif Ali Zardari has called for unity of thought and action in fighting our real enemy namely the militants and extremists.
On this day in 1965 the nation demonstrated unprecedented unity. We need revival of the spirit of 1965 in defeating the new forms of aggression against the state and society.
This has been stated by former President Asif Ali Zardari in a message on the eve of Defence of Pakistan day.
The worst enemy posing existential threat to our state is the militant and extremist mindset, the former President said. He urged the people to root out this enemy who while residing within the country has escaped detection, prosecution and punishment.
Today more than ever we need to close our ranks to defend the country against all kinds of threats particularly the existential threat emanating from the militants, he said.
On this day I call upon everyone to usher into a new dawn with renewed determination in this fight against extremism and militancy.
Let us today pledge that we will never allow anyone to endanger our existence as a moderate, democratic, tolerant and peaceful nation. Let us reiterate our resolve that political choices in Pakistan will be made by the ballot and not through force, coercion and intimidation, the former President said.
On this day we pay homage to our great sons and daughters who laid down their lives in the defending our frontiers. They sacrificed their lives so that we lived in freedom. They did not die in vain.