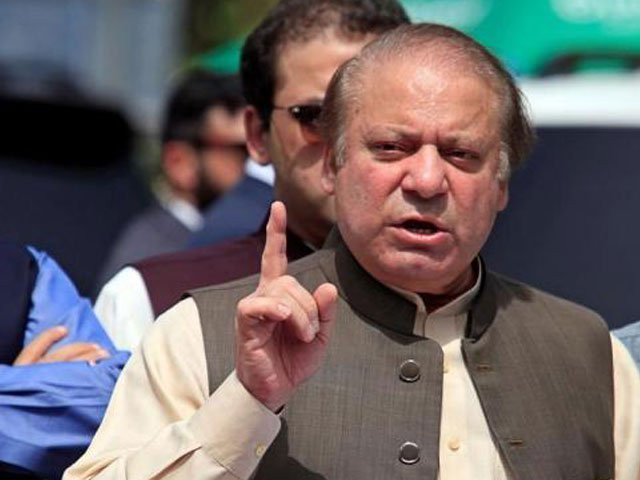 Former Prime Minister Nawaz Sharif, his daughter Maryam Nawaz and son-in-law retired Captain Mohammad Safdar reached accountability court early Monday morning for hearing of cases filed against them by the National Accountability Bureau (NAB), reported  News.
The hearing was suspended by Judge Muhammad Bashir till 1pm who stated that a copy of the verdict would be faxed to the court.
The family awaits Islamabad High Court's (IHC) decision regarding the petition filed by Nawaz which seeks clubbing of references. According to Nawaz's counsel Khawaja Haris, IHC is expected to announce its judgement in the afternoon today.
Strict security arrangements have been organised outside the judicial complex and the former premier was welcomed at court by a large number of PML-N workers.
NAB had filed three references on September 8 against the former premier and his family. Another NAB reference was filed against Finance Minister Ishaq Dar. The three references against the Sharif family are related to the Flagship Investment Ltd, the Avenfield (London) properties and Jeddah-based Al-Azizia Company and Hill Metal Establishment.
The former premier and his sons, Hassan and Hussain, have been named in all three NAB references, while Maryam and husband Safdar have been named only in the Avenfield reference