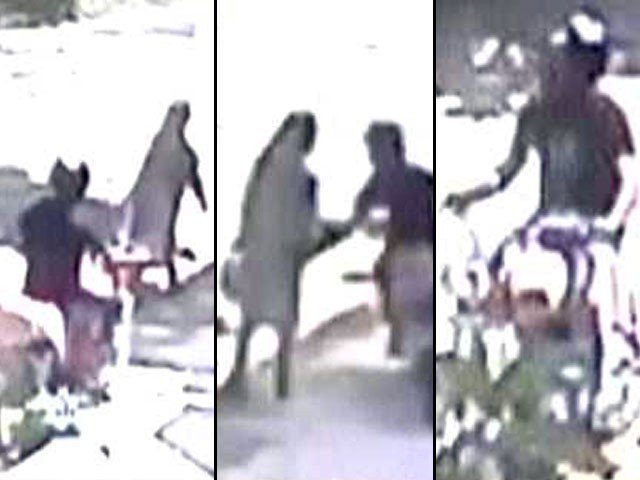 KARACHI: After failing to trace the serial attacker, the police department has increased on Tuesday the amount of the reward money from Rs0.5 million to Rs1 million. The police department has also issued new pictures of the suspect and his motorcycle.
As many as 13 women, including unmarried girls and married women, have so far become victims of a serial attacker, in parts of District East including Gulistan-e-Jauhar, Pehlwan Goth, Dalmia, Rashid Minhas Road and PIB Colony since September 25. However, the police department, despite utilising the resources and strength of uniformed and plainclothes personnel as well as using modern techniques like geo-fencing, have yet to trace and arrest the suspect who is referred to as 'Chalawa'.
Rs0.5 million bounty announced on 'psychopath' who stabs women in Karachi's Gulistan-e-Jauhar
Earlier, pictures of a suspect – allegedly involved in the infamous knife attacks on women in the metropolis' Gulistan-e-Jauhar area – were released by Karachi police, with officials saying that the lone attacker 'appears to be a lean man in his 20s' and also announced that anyone who helps provide information, which could lead to the suspect's arrest, would be awarded Rs0.5 million.
In the latest pictures, the suspect is wearing a blue checkered shirt with a 70cc motorcycle while in the previous pictures, he wore a different shirt and used a Honda 125cc motorcycle.